The acronym "lsd" stands for LoudSpeakers Designer, a utility tool designed to enable you to swiftly create a speaker layout and conveniently save it as a user preset directly within the xp.engine.
With the LoudSpeakers Designer, you can effortlessly design and configure your speaker setup, ensuring optimal sound placement and arrangement. The ability to save your layout as a user preset simplifies the process of recalling and utilizing your preferred speaker configuration within the xp.engine.
The xp.lsd device doesn't work dynamically with XP standalone. It doesn't process any sound or midi.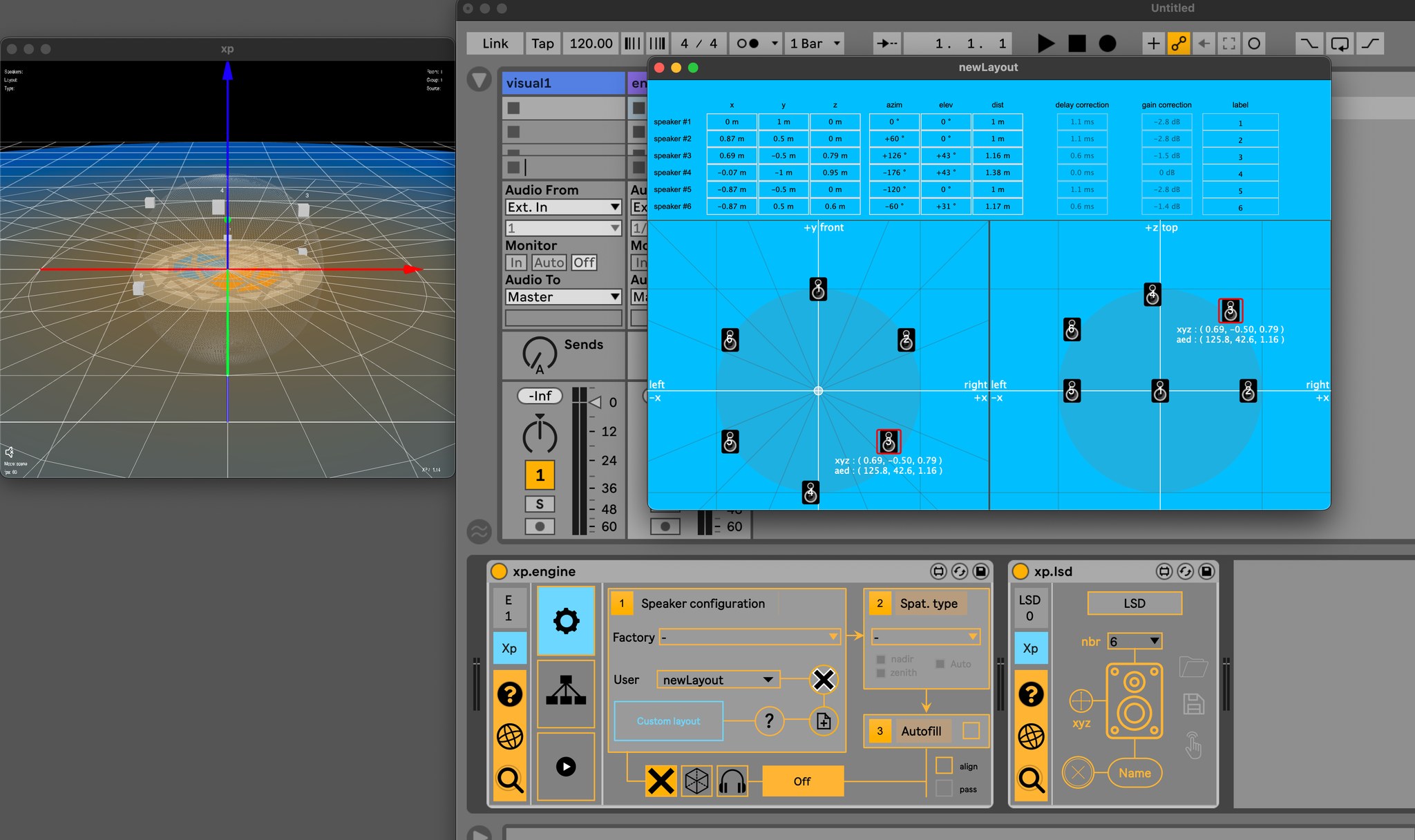 Main features
- create your custom loudspeaker layout with a dedicated user interface
- choose between cartesian or polar coordinate format
- save/load configuration 
- push your configuration as a user preset directly in xp.engine
xp.source is an open source device. It doesnt requires XP standalone to work. It is included in XP bundle