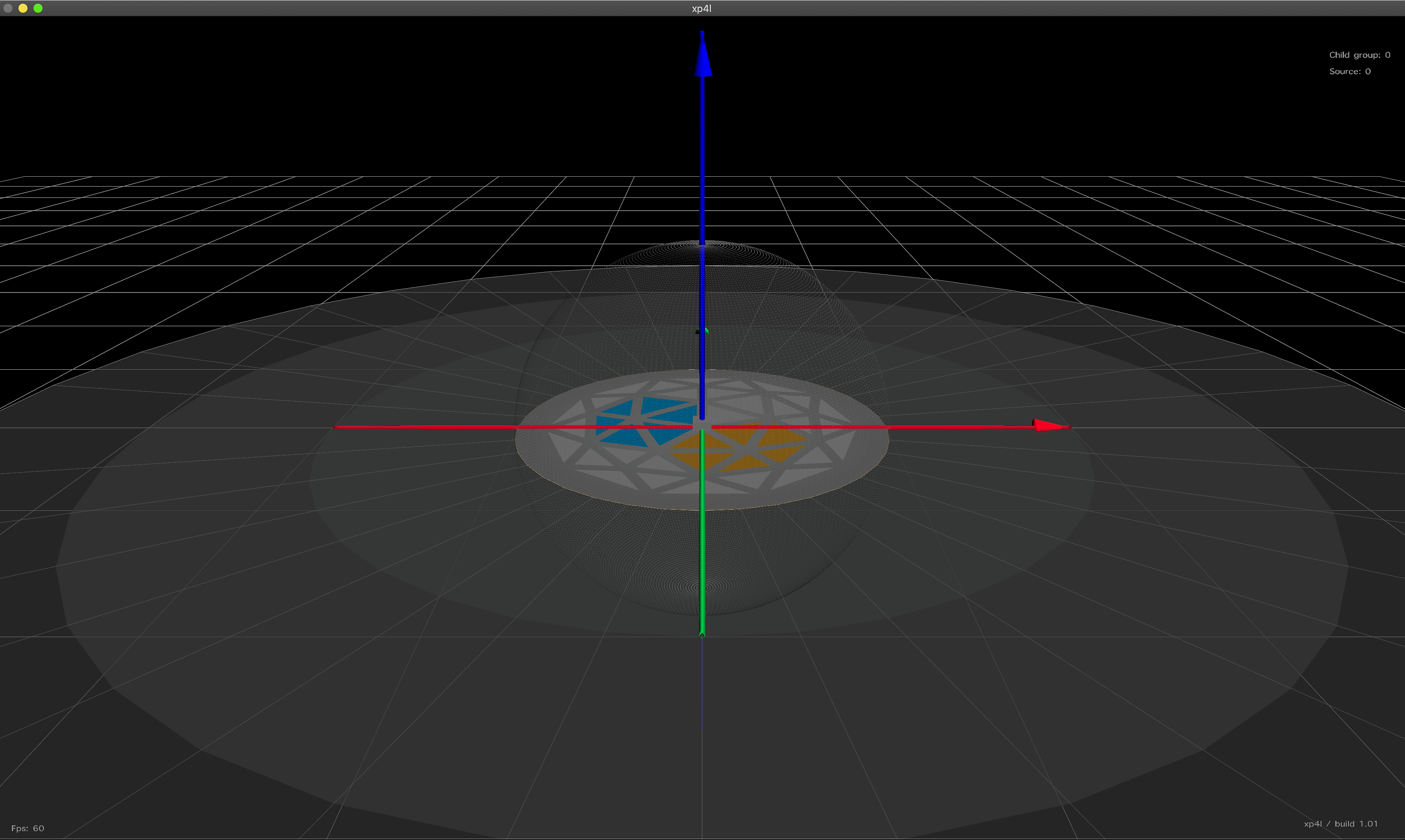 xp4l.app is the core of xP
It is a stand-alone application but integrated to Ableton's environment, which works dynamically with each of the devices. As a user, its management in the workflow will be entirely transparent to you. It will open and close automatically.
It launches when an xp4l.visual is loaded in a Live project and takes a very simple form of monitor with a 3d view in which you can easily navigate.
It allows real-time visualization of the sound field and the position of sound sources in space. But the app is actually much more than that. It is where is configured project parameters and where geometric messages are generated. It's be a bit like the system's conductor.
On the audio aspect, it allows in Ableton Live (with max-for-live) to make dynamic and accessible for any regular Ableton users, independently of their knowledge of max-msp, the Ircam Spat~ library, the best library available for spatial audio.
The app is available in the shop, and you will be installing it like a regular application.
Note :
The app cannot be opened from your browser, but from Ableton ONLY when loading xp4l.visual.
For the demo version, while xp4l.visual is not provided, xp4l.app is launched from xp4l.engine.demo
xp4l.app is available as an individual product and can be purchased in the shop